India's 2016 Olympic run has been all about the women so far so it's only fair we get to know them a little more!
Please note, we've just covered 5 of the phenomenal women. We have immense respect for all the sportswomen (as well as sportsmen) who have made it to the Olympics 2016. To make it to the reputed games is a feat in itself!!
PV Sindhu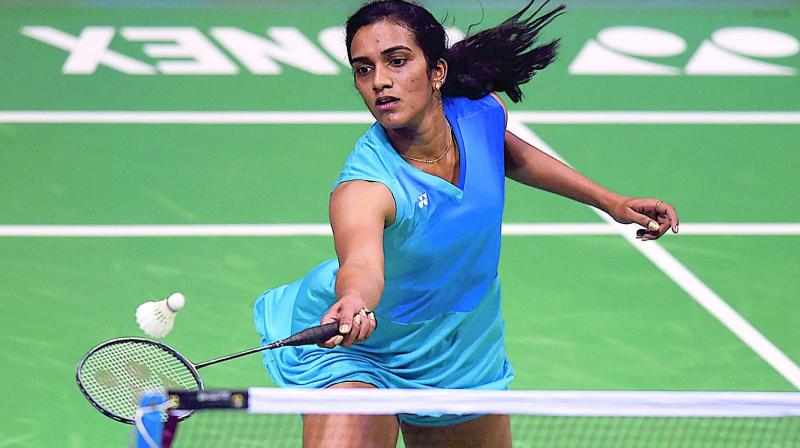 Born to professional volleyball players P.V.Ramana and P.Vijaya, the former being an Arjuna Award winner, Pusarla Venkata Sindhu started playing badminton at the young age of eight. She would travel a distance of 56km to practice almost every day. After beginning her training with Mehmood Ali, P.V.Sindhu eventually joined Pullela Gopichand's Badminton Academy, being eventually mentored and coached by the Badminton great himself.
Past wins
Bronze – Guangzhou & Copenhagen World Championships 2013 & 2014
Bronze – Uber Cup 2014 & 2016
Bronze – Asian Games Incheon 2014
Bronze – 2014 Glasgow Commonwealth Games
At Rio Olympics 2016
After defeating Wang Yihan (#2) & Nozomi Okuhara (#6) in the Quarter Finals & Semi Finals respectively, PV Sindhu (#10) faced Carolina Marin (#1) for the gold medal. She lost the finals but put up a fantastic fight, even winning the first set. Sindhu is the first woman from India to win and individual silver.
Sakshi Malik
Born in a small town within the Rohtak District to Sukhbir Malik, a bus conductor and Sudesh Malik, Sakshi Malik began training at the age 12 at an Akhara, taking inspiration from her Grandfather Badhlu Ram, who also was a wrestler. She and her coach faced a lot of problems from the locals for having taken up a sport "Not meant for girls".
Past Wins
2014 Glasgow Commonwealth Games – Silver
Asian Championship – Bronze
At Rio Olympics 2016
Winning her Bronze medal match with just 5 seconds to spare, she became India's first female wrestler and the fourth female athlete ever to win an Olympic medal. She was awarded approximately ₹ 3.5 Crores for winning the bronze by various government agencies.
Dipa Karmakar 
Karmakar, a girl belonging to a Bengali family from Agartala, started practicing gymnastics when she was 6 years old.. When she began gymnastics, Karmakar had flat feet, an undesirable physical trait in a gymnast because it affects their performance. Through extensive training, she was able to develop an arch in her foot.
In 2008, she won the Junior Nationals and since 2007, Karmakar has won 77 medals, including 67 gold, in state, national and international championships. She first gained attention when she won a bronze medal at the 2014 Commonwealth Games in Glasgow, becoming the first Indian female gymnast to do so in the history of the Games.
Karmakar is one of only five women who have successfully landed the Produnava, the most difficult vault currently performed in women's gymnastics.
At Rio Olympics 2016
She is the first Indian female gymnast ever to compete in the Olympics, and the first Indian gymnast to do so in 52 years. She attained 4th position in Women's Vault Gymnastics event of Rio Olympics 2016 with an overall score of 15.066.
Aditi Ashok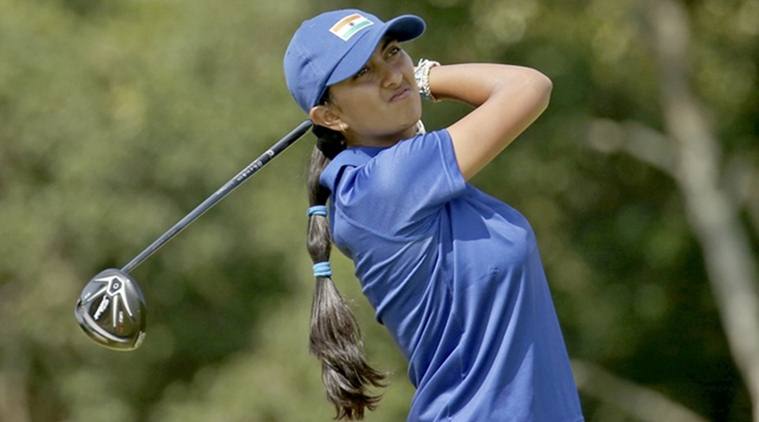 Born in Bangalore on 29th March, 1998, Aditi Ashok created history by becoming the youngest and first Indian to win the Lalla Aicha Tour School, hence securing her 2016 Ladies PGA tour card.
At Rio Olympics 2016
Aditi Ashok has made the 3rd Round of the Olympics being just 4 strokes away from the leader.
Lalita Babbar
This 27 year old Indian long distance runner was born in a small village in the Satara district of Maharashtra to a farmer family. In 2014, she won the Mumbai marathon for the 3rd time, making it a hat-trick. Babbar primarily competes in the 3000 metres steeplechase and holds the current Indian national record. She is also the reigning Asian Champion for the same.
At Rio Olympics 2016
Babbar became the first woman in 32 years to enter the finals of any track event with a time of 9:19.76 in the heats. She finished 10th in the finals race.