We live in times where the hashtag #RelationshipGoals is a widely used thing. And here's the thing – we love it! It's nice to see two people in love rubbing off some positiveness on others too!
Recently, the team here at WSL started talking about what are the things exactly that give us #RelationshipGoals and what are the things in a man who's in love, that we love. And before we knew it, we were chatting about this with our friends. And out came the experiences!
So we present to you 7 most popular things girls love about a guy in love, not only from a girlfriend's perspective, but general perspective too. Guys, take notes.
1. When He Gives The "I Got Your Back" Feeling
"At the risk of sounding a little "braggy", this is something that made me feel very nice. It was college and a few of us were on a holiday. After a very drunk night, my boyfriend got me back to our room and tucked me nicely into bed. The rest of the group was drinking in the room next door and he apparently kept checking on me every half an hour. It was only next morning that I got to know how he took care of me when a friend came and told me the whole story and also told me how sweetly he did all that. It was really nice to know he had my back."
-Shanaya
"When I lived in Delhi alone, a friend was having her bachelorette party at a resort on the outskirts. The plan was to party there by the pool side till late night and then crash in their rooms. Somehow, the resort screwed up and there were fewer than promised rooms available. Not wanting to sleep on a sofa or mattress, a friend and I decided to head home. She called her boyfriend up to pick us up. He asked us to adjust for the night since it was too late. I called my boyfriend up after that, who lived further beyond than hers and he came without even taking a second to think about it."
-Pooja
2. When He Is Genuinely On The Same Team As Hers
"A friend and I were having a few issues with another friend and we were desperately trying to find a solution. I remember how a few days into it, she called me up with a solution that was suggested to her by her boyfriend! I've never even dated a guy who would listen to me talk about my girlfriend problem, let alone give a solution. Needless to say, I told her to hold on to this boy."
-Samaira
"My husband sits down with me and talk about my career goal and paths with me often. We talk of my next move, how to get what I want and the works. Times like these, it's really does feel like we're a team!
-Madhuri
3. The Little Things
"I had a friend in college who's boyfriend almost never bought anything for himself ONLY. Whether he's going out to buy a t shirt or a coffee or a toffee, he always bought one more for her. All of us (her friends) always loved this gesture."
-Diya
"I was getting home after a particularly stressful day and not to mention, super hot day. I texted my boyfriend (we live together) how annoyed and drained out I was feeling. Came home to AC on full blast and a chilled beer. Really turned my day around."
-Radhika
4. Stroking Hair Gently
Okay, now this one, was a hands down winner. Almost ever girl we spoke to, loved this. 
"Stroking hair while cuddling or going to sleep is common but my husband has a habit of doing it randomly when we're doing our own things. Like, we'll be on our own respective laptops, doing our own thing, and he'll suddenly just stroke my hair a few times and get back to work. It's a super cute way he shows his love."
-Lavina
5. Kiss On The Forehead
This one is another favourite. 
"There's something very sincere about a forehead kiss. I feel loved, cared for and protected any time my husband kisses me on my forehead. When we got married and he put the sindoor on my forehead, he kissed me on my forehead and it was such a nice and comforting moment in the middle of maddness. Weird how a simple kiss can mean so much."
-Mithaali
6. Cute Stolen Glances
"So this is may sound really cheesy but I was sleeping over at my boyfriend's house one night when his parents weren't in town. I slept earlier than him and he was just watching some TV.I had just dozed off when I woke up a few minutes later to him staring at me and smiling. He said that I looked very cute while sleeping and its not every night that I sleep next to him. I went back to sleep with the biggest smile."
-Aliana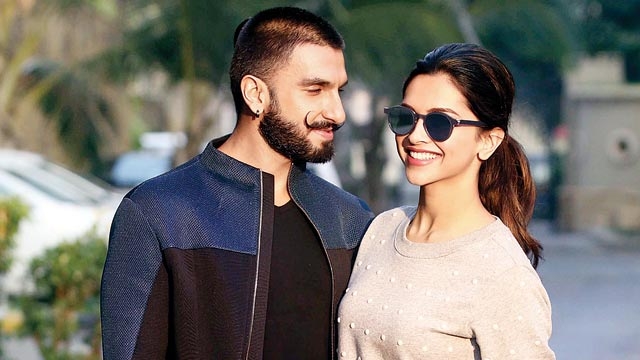 "I had been dating my boyfriend for really long, 7 and a half years. One day we were out at one of his work events. It was a big night for him as he had to make sure everything went smoothly and give a very important speech. When all went well, we, long with one of his colleague's friends went out drinking. As the night progressed, one of the girls pulled me aside and told me how it shows that he (my boyfriend) really loves me and has eyes only for me because he kept looking at me throughout the night, in stolen glances. I hadn't realized and he doesn't really do this often, but it made me feel so warm and fuzzy inside."
-Sarika
7. Encouraging
" A friend wanted to get into baking and take it up full time but she didn't want to quit her high paying job for one that paid her nothing. She basically wanted to set it up and be running decently before she quit. She was unsure about it and he encouraged her to start it on a small scale. So she'd bake her cakes early morning and late nights. And every single morning or night she had to wake up early or stay up late, he was there helping her. And every time it got too much and she wanted to quit, he was there, encouraging her to carry on and not give up. Today, she runs a successful bakery business."
-Maahika
Do you ladies have any experience to share? Comment below, we'd love to hear!