Clad in a red cover with our national emblem, Budget 2021 stood out keeping the presence of an unprecedented time in mind, as it was presented in a 'Made in India' tablet by the FM Nirmala Sitharaman.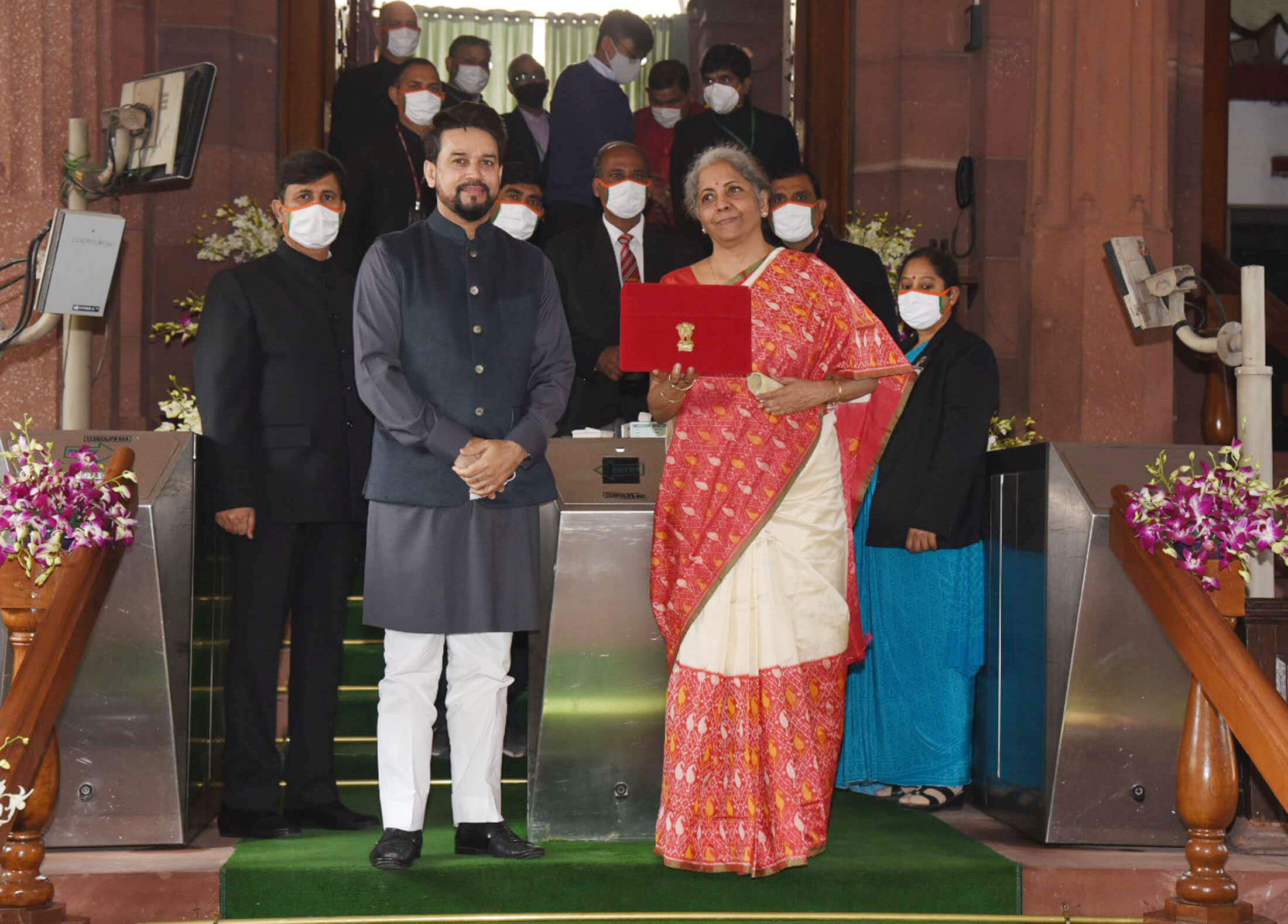 Although, there was a lot of buzz around the budget about a Covid-cess and so on, Nirmal Sitharam surprised everyone with a budget that was highly appreciated by the corporate world and the share market. Sensex was up by 1165.85 points after the budget speech.
1. A Step Towards Healthcare
To deal with the havoc created by this pandemic and being mindful of the vaccine requirements of our colossal nation, the Government announced an expenditure of Rs 2 Lakh crore dedicated towards healthcare out of which Rs 35000 crore will be kept aside for the focal point of the recovery -Vaccines.
2. Vehicle Scrapping Policy
In a bid to revive the automotive industry, a new voluntary policy on vehicle scrapping has been put forward. Private Vehicles over 20 years and Commercial vehicles over 15 years will be tested and will be promoted to be voluntarily scrapped. This move is also focused on climate change and pollution reduction.
3. Tax Relief for Senior Citizens
No tax reforms were announced for the salaried taxpayers but senior citizens of 75 or more will now be exempted from filing their Income Tax Return. The conditions being that they only have pension or interest from a specified bank as their income source.
4. Education
Announcement of a Central University in Leh was a significant education-related reform in the budget. Apart from this, collaborative and skill training initiatives with countries like UAE and Japan have also been announced.
5. All Eyes on Infrastructure
Infrastructure was a distinct point in the budget 2021 with weighty announcements of various infra-projects. Government is planning to increase its capital expenditure by almost 34%. Highway projects in Kerala, Assam, West Bengal and Tamil Nadu were declared to boost the economic corridors plan.
The National Infrastructure pipeline will also be inflated with the inclusion of 7400 more projects.  A special development bank for financing development projects will also be set up with a capital of Rs 20000 crore.